Wherever you're going, we're going too!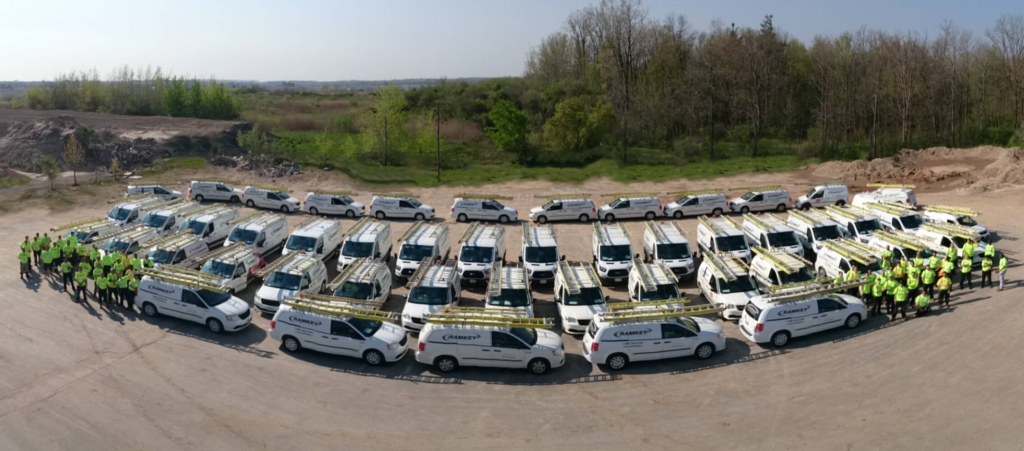 Structured Cabling & Fibre Optics
For over 23 years, our long tenured team of experts can install any type of structured cabling for your network needs.
Whether your structured cabling design is intended for your business or for an entire apartment building; Ramkey follows industry standards to ensure your performance needs are met and that our customers' networks are reliable with optimized speeds. Owning a large fleet of vehicles and all of our equipment, from directional drills to ploughs to backhoes means we don't have to rely on anyone and allows us to complete the project on time, every time.
Our customers have access to the latest technology with the most up-to-date structured cabling including:
o Fiber Installation
o Fiber Splicing
o Fibre Repair & Maintenance
o FTTH & Micro node Installation
o CAT6 – 8
o Coax-Aerial and Burial
o Security & Access Control
Corporate Head Office
20 Roy Blvd.,
Unit 2 Brantford,
Ontario, N3R 7K2
519-759-8884
Toll-Free: 1.866.260.6266
Grand River Operations
792 Powerline Rd.,
Brantford,
Ontario, N3T 5L8
519-449-2010
London Operations
3921 Glanworth Dr.,
London,
Ontario, N6L 1J5
519-435-0009